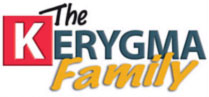 His light is shining on you this Wednesday.

Praying for you,



Bo Sanchez
27
August
Wednesday
"On the outside you appear to people as righteous but on the inside you are full of hypocrisy and wickedness." – Matthew 23:28
Have you ever seen those food commercials with the tall glass of delicious iced tea, or the smoking, juicy chicken, or a delectable slab of roast ham? Did you know that just as actors are given makeup, so are food in commercials? They're made to look good so people will buy them. But it isn't really what you'll get at the restaurant.
       That's a lot like the Pharisees in Jesus' day. He says they are attractive in appearance but inside, they are full of "hypocrisy and wickedness." Just like food in commercials, the Pharisees were fake!
          But what does it mean to be authentic?
         Jesus plays favorites with those who are authentic. The first person to see Him resurrected was a former prostitute, the first person to enter heaven with Him was a former thief. And the first pope? A former liar! Yes, Jesus plays favorites but only with sinners who have been transformed. That is what made them authentic — that they have been changed from the inside out.
       Whether we are new to the faith or old stragglers, we all have our challenges with sin. May we never be overtaken by it but remain authentic in Jesus. Rod Velez (rod.velez@gmail.com)
Reflection: What is your greatest habitual sin? Why is it so difficult to give up? What is Jesus doing to change you? What about you, what  are you doing to change yourself?

Didache | Companion | Sabbath | Top
1ST READING
Orthodoxy, which literally means "right glory," is essential to a good preacher and teacher. If he or she is not orthodox then there is the danger of leading his audience astray, and woe unto a teacher who leads the little ones of Jesus astray. As we seek to be formed by the Gospel, let us always be guided by the Scriptures, the Traditions of the Church, and Her Magisterium. Let us pray that we will always teach what the Church teaches.
2 Thessalonians 3:6-10, 16-18
6 We instruct you, brothers and sisters, in the name of our Lord Jesus Christ, to shun any brother who walks in a disorderly way and not according to the tradition they received from us. 7 For you know how one must imitate us. For we did not act in a disorderly way among you, 8 nor did we eat food received free from anyone. On the contrary, in toil and drudgery, night and day we worked, so as not to burden any of you. 9 Not that we do not have the right. Rather, we wanted to present ourselves as a model for you, so that you might imitate us. 10In fact, when we were with you, we instructed you that if anyone was unwilling to work, neither should that one eat. 16 May the Lord of peace himself give you peace at all times and in every way. The Lord be with all of you. 17 This greeting is in my own hand, Paul's. This is the sign in every letter; this is how I write. 18 The grace of our Lord Jesus Christ be with all of you.
R: Blessed are those who fear the Lord.
1 Blessed are you who fear the Lord, who walk in his ways! 2 For you shall eat the fruit of your handiwork; blessed shall you be, and favored. (R) 4 Behold, thus is the man blessed who fears the Lord. 5 The Lord bless you from Zion, may you see the prosperity of Jerusalem all the days of your life. (R)
Today is the feast of St. Monica, the mother of St. Augustine of Hippo. She is a tremendous example to us in the way of perseverance in the intercessory ministry. She refused to give up on the salvation of her son, no matter how far he had strayed into the world of the academe and philosophy. She ought to be the patron of intercessors. Let us ask her to pray for us that we will become better intercessors.
Whoever keeps the word of Christ, the love of God is truly perfected in him.
Matthew 23:27-32 (or Luke 7:11-17)
27 Jesus said, "Woe to you, scribes and Pharisees, you hypocrites. You are like whitewashed tombs, which appear beautiful on the outside, but inside are full of dead men's bones and every kind of filth. 28 Even so, on the outside you appear righteous, but inside you are filled with hypocrisy and evildoing. 29 Woe to you, scribes and Pharisees, you hypocrites. You build the tombs of the prophets and adorn the memorials of the righteous, 30and you say, 'If we had lived in the days of our ancestors, we would not have joined them in shedding the prophets' blood.' 31 Thus you bear witness against yourselves that you are the children of those who murdered the prophets; 32 now fill up what your ancestors measured out!"
think:  Let us pray that we will always teach what the Church teaches.
T O D A Y'S BLESSING LIST
Thank You Lord for:
 __________________
____________________________________
God's special verse/thought for me today
_
_____________________________________
READ THE BIBLE IN ONE YEAR Psalm 11-15

Didache | Companion | Sabbath | Top
I DON'T WANT TO BE A WHITEWASHED TOMB
I do not want to be called a "whitewashed tomb." "What is that?" I hear you ask. It means a hypocrite. Think of the contrast of the inside of a tomb (rotting and decaying flesh and bones) and the exterior look of a pure white and fresh coat of paint. You have the image now?
       The white exterior corresponds to how a life of virtue looks. The inside of the tomb, on the other hand, appears exactly the opposite. It is within our own power, and our own power alone, to determine which we are to be — the exterior or the interior of the tomb.
       This truth is at the heart of a virtuous life. The individual alone makes decisions on the degree to which he pursues a life of virtue. Yes, the grace of God makes it possible to do so, but without the person's decision (albeit aided by grace), God's grace cannot bring about holiness in his life. This argument was perfectly outlined in the scholastic doctrine of "grace building upon nature" — that is, if there is nothing for the grace of God to work with, no decision on the part of the individual, then no amount of grace will be able to achieve anything.
       The life of virtue has a human and individual element to it. This is why it is important to familiarize ourselves with the many different examples of how men and women open up their lives to the grace of God. This is also why I consider the most important formative phase of my life was when I was about eight years old. My dad would reflect with me daily about the life of the saint for the day. Ultimately, I think I owe my vocation to this practice, which I have continued to this day. Fr. Steve Tynan, MGL
REFLECTION QUESTION: If you were to choose a color for your interior life, what would it be?
Jesus, send Your Holy Spirit to guide me in choosing the right literature to read so that I will be inspired to live a holy and virtuous life.

Didache | Companion | Sabbath | Top
Do You Want Your Friend To Receive This Email?
Friend's Email:
 
1. KERYGMA TV now airs every Sunday at 8 a.m. on IBC 13.
2. The FEAST is the one of the happiest places on earth.
Find one near you!
PICC
Sunday (5 sessions)
8:00 a.m. - 10:00 a.m.
9:30 a.m. - 11:30 a.m.
10:30 a.m. - 12:30 p.m.
1:00p.m. - 3:00 p.m.
3:45 p.m. - 6:00 p.m.
PICC, Roxas Blvd.
Pasig
Sunday (2 sessions)
10:00 a.m. - 12 noon
1:00 p.m. - 3:00 p.m.
Valle Verde Country Club (beside The ULTRA)
Quezon City ( 3 sessions)
Saturday 4:30 p.m. - 6:30 p.m.
Sunday 8:00 a.m. - 10 a.m.
Sunday 9:00 a.m. - 11:00 a.m.
Convention Hall, Bureau of Soils and Water Management,
Visayas Ave., Q.C.
Alabang (6 sessions)
Sunday
10:30 a.m - 1:00 p.m.
2:00 p.m. - 4:30 p.m.
5:00 p.m. - 6:30 p.m. (No Holy Mass)
Saturday 6:00 p.m. - 8:30 p.m.
3rd Saturday 3:00 p.m. - 5:00 p.m. (Youth Feast-no Holy Mass)
Wednesday 7:30 p.m. - 9:00 p.m.
2/L X-site Entrance, Festival Mall, Alabang
Tel. No. 659-8299
Laguna
Sunday 9:00 a.m. - 12 n.n.
Feast Laguna Family Center
3/F Central Mall, Binan City, Laguna
Cavite
Sunday 10:30 a.m. - 12:30 p.m.
Cinema 5, Robinson's Mall, Imus, Cavite
Taytay (2 sessions)
Sunday 8:00 a.m. - 10:00 a.m.
10:30 a.m. -12:30 p.m.
Valley Fair Arcade, Ortigas Ext. Taytay, Rizal
Valenzuela
Saturday 7:00 p.m. - 9:00 p.m.
Cinema 1, SM Valenzuela, Valenzuela
Contact no. 09175789554
Ortigas (3 sessions)
Monday 7:30 p.m. - 9:00 p.m.
Cinema 5, Robinsons Galleria
Sunday 9:30 a.m. - 11:30 a.m. & 1:00 p.m. - 3:00 p.m.
Cinema 3, Robinsons Galleria,
F. Ortigas Ave., Pasig City
Makati (4 sessions)
Tuesday, 7:30 p.m. - 9:30 p.m.
7/F CAP Bldg. Amorsolo cor Rufino Sts., Makati Wednesday, 6:45 p.m. - 8:15 p.m.                                   7/F CAP Bldg. Amorsolo cor Rufino Sts. Makati 
Thursday, 7:30 p.m. - 9:30 p.m.
AIM Conference Center, Benavidez cor Paseo de Roxas
Sunday, 10:00 a.m. - 12:00 a.m.
Cinema 3, Glorietta 4, Ayala, Makati
Manila (2 sessions)
Friday, 4:30 p.m. - 7:00 p.m
7:00 p.m.. - 10:00 p.m.
Cinema 4, SM Manila (near City Hall), Manila
Marilao (3 sessions)
Thursday 7:30 p.m. - 9:30 p.m.
Barelona Academy, Metrogate Complex, Marilao
Friday 6:30 p.m. - 7:30 p.m.
Supima Square (Save More), Malhacan, Meycauayan City
Saturday, 6:30 p.m. - 7:30 p.m.
Cinema 2, SM Marilao, Bulacan
Sucat
Friday 7:30 p.m. - 10:30 p.m.
Cinema 4, SM Sucat
Baliuag
Saturday 7:00 p.m. - 9:00 p.m.
Cinema 4, SM Baliuag, Bulacan
Contact no. 09175332756/2920044
Cardona
Saturday 5:30 p.m. - 7:30 p.m.
Queen Mary Help of Christians Hospital, National Road, Calahan, Cardona
Bonifacio Global City
Saturday 5:00 p.m. - 7:00 p.m.
5/F Fully Booked, Bonifacio High Street
Global City, Taguig
Antipolo
Saturday 8:00 p.m. - 10:00 p.m.
2/F Jollibee Ynares, Circumferential Road
Brgy. San Roque, Antipolo City
CEBU
Monday 6:30 p.m. - 9:30 p.m.
Trade Hall, SM City Cebu
Contact nos. (032)5201071/ 09212412801/ 09232908009
DAVAO
Sunday 9:00 a.m. - 11:00 a.m.
4/L Alexian Brothers Health and Wellness Center, Matina, Davao City
Contact nos. 0822865081/0922251822
3. Need Counseling?
Call a friend for counseling at 09228407031, 7266728, 7264709, and 7259999 Mon-Fri 24-hrs, Sat 6am-5pm, Sun 6am-10am.
4. Free Kerygma Magazine (the one on paper) from Bo.
If you're a KerygmaFamily member who regularly supports this ministry with at least P300 or US$20 a month - you'll be receiving a one-year subscription of the KerygmaMagazine in the mail-automatically!
If you haven't signed up for KerygmaFamily, join now! 
http://www.kerygmafamily.com
5. Its now easy to DONATE using the new GlobeTelecom GCASH at http://kerygmafamily.com. 

6. DONATE using SMART MONEY - type KFAM_amount and send to 270
7. Put Preacher in Blue Jeans in your Blog or Friendster! Just copy the text in under next to the EMBED keyword under the video. Just like YOUTUBE!
8. Did you receive this email from someone else? To get Bo Sanchez to send it to you personally, log-on tohttp://kerygmafamily.com.
Lots of surprises await.
9. To change your KerygmaFamily member/email settings. Please click here
10. To enter the Audio & Video Teachings, Please click here
11. Forward these to your friends - so they too can read God's Word and be invited to join the KerygmaFamily. They'll Thank you for opening this mountain of blessings to them!
12. Contact Person: Tina (+632) 9312711, + 639178424101 or support@kerygmafamily.com